Long Distance Transportation
Non-Emergency Long Distance Transportation
Who is Eastern Royal Medical Transport?
Eastern Royal Medical Transport is a professional transportation service that specializes in long distance non-emergency transportation.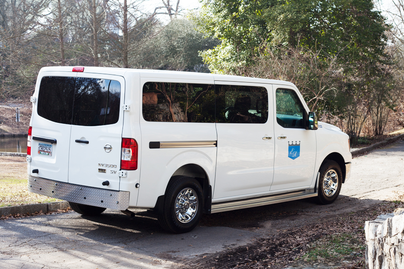 We are one of the leading providers of long distance transportation in the nation. We are successful because we take great pride in the safety and comfort of every passenger we transport.
We provide passengers with a safe, comfortable, and cost-effective alternative when compared to other non-emergency medical transportation methods.
During transportation, we utilize two attendants, certified in Basic Life Support (BLS) CPR that also serve as the drivers, rotating throughout the trip. At least one of the team members will have the background and/or training as an EMT on every trip. Our transport teams utilize empathetic bedside manners to ensure that your loved one is treated in the same manner that our team members would treat their own family members. We employ a well-rounded staff because our number one priority is to ensure the passenger's transportation needs are in safe hands.
What type of passengers do we offer long distance transportation to?
We provide long distance transportation for our nation's elderly passengers, disabled passengers, and many other passengers facing a wide range of non-emergency issues.
We handle a wide variety of common non-emergency passenger conditions that often make traveling without assistance difficult.
Alzheimer's
Dementia
Paralysis
Post-surgery
Oxygen Dependent
Cancer
Stroke/CVA
COPD
Rheumatoid Arthritis
Parkinson's
Stabilized Bone Fractures
Where do our long distance passenger transport services reach?
Eastern Royal Medical Transport specializes in non-emergency long distance passenger transportation and relocation services of around 200 or more miles. Our services reach the entire 48 continental U.S.
We provide transportation for passengers to and from many types of medical care facilities..
Private Residences
Assisted Living Facilities
Nursing Homes
Hospitals
Rehabilitation Centers
Cancer Treatment Centers
Many More…
When are we available for passenger transport?
We make it a high priority to schedule your long distance passenger transport exactly when you need it! Our customer service representatives work around the clock to coordinate and accommodate your scheduling needs. Most transport services require days of advanced notice to schedule a state-to-state passenger transport. We have no notice requirement and will do our best to meet your scheduling needs.
Cost-Effective Alternative for Long Distance Transportation
As one of the nation's top long distance non-emergency medical transportation specialists, we aim to provide a cost-effective alternative. We focus our services on non-emergency long distance medical ground transportation. Our goal is to provide persons seeking long distance non-emergency medical transportation with an alternative to the unnecessarily high costs of long distance air transportation. We seek to balance costs by assessing the needs of each person we transport.